Last week I gave a short artist talk in Foam during museum night: 20 slides, 15 seconds each. The English translation of my presentation and some of the images can be found below.

[...] I would like to tell you something about de Staat (the State), a series of photographs I made of the police booths that popped up in the country a couple of years ago. Little white houses with tinted, reflecting windows.

Funny creatures with their long, thin legs and big eyes.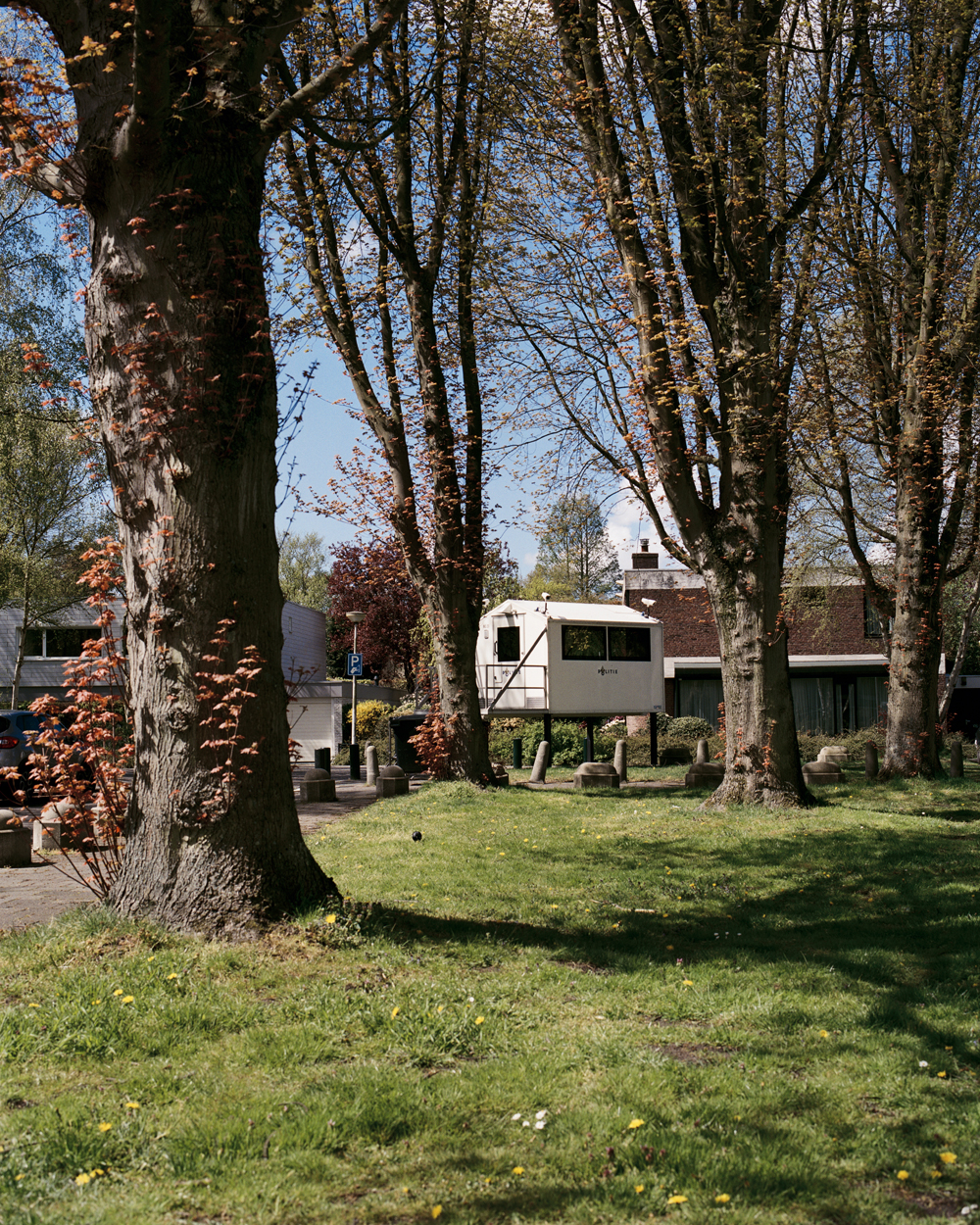 Remarkable appearances… but seemingly natural. Many people told me that they hadn't seen the houses before they saw them on my photographs, although they had been passing them daily.

The police booths are mainly positioned at possible American, Israeli or Jewish targets of an attack: embassies, schools and synagogs. However, neither these institutions nor the necessity of protection are a topic of my photographs.

The booths I photographed are a visualization of surveillance in public space in a broader sense. Because in fact the Netherlands is full of tens of thousands of this kind of eyes: our public space counts more than 200.000 surveillance cameras and the police are more and more capable of watching the live images.

Politicians and police speak about their wish to realise a 'network of sensors', a national, closed net.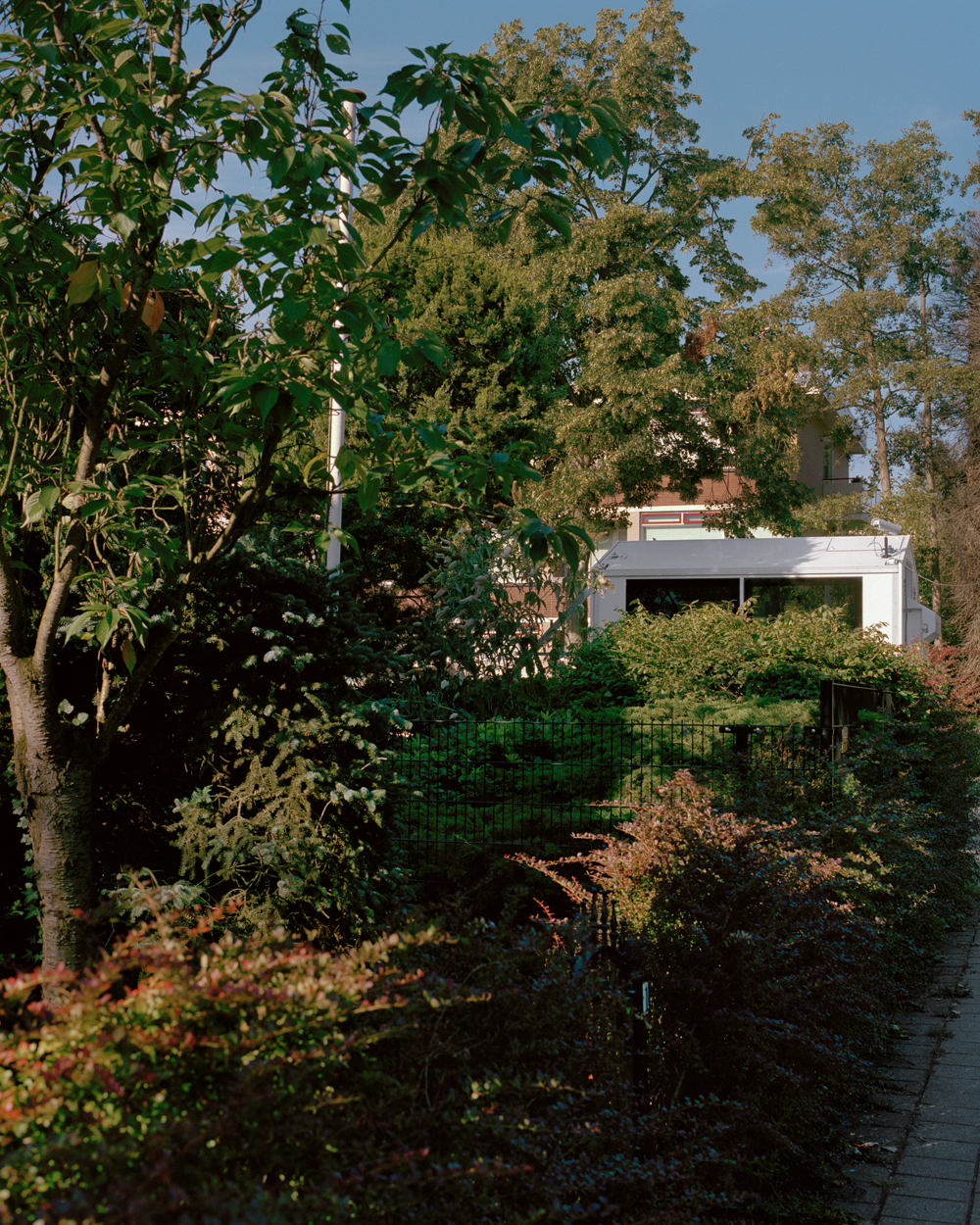 Every year again new laws are implemented that pave the way for more control and an increased power of the State over its citizens. Surveillance is not something that happens to us, we choose it. By listening to our fear.

And it's the habituation, the sliding scale that makes these police booths become totally accepted. Above all many Dutch people simply have an almost blind trust in the authorities.

I took most of these photos in the early morning because of the empty streets and the morning sun. To capture the beauty and stillness of utopia. An engineered society without risks.

While shooting this series I was repeatedly stopped by the police. My identity was verified and my presence at the site was recorded.

An Ukrainian friend told me about a little house deep in the forest: the house of the witch Baba Yagá. The witch and her house on chicken legs go way back in time: Pushkin already wrote about them in 1820. But also nowadays they still appear in Slavic tales and films.

Artist unknown

In some of the narratives the witch flies in her barrel, hunting for little children to eat. In other stories heroes are fighting her. The house on legs has its own consciousness but listens only to the orders of Baba Yagá, who uses it as part of her magic power.

© Mary Delioussina

The origins of this little house are not exactly known. It can be seen as the portal between life and death. Tribes in ancient Russia had funeral rites in which they laid their death in houses on high poles, surrounded by smoke. And possibly the bodies were cremated in the houses.

The chicken legs might have appeared in the tales due to a corruption of words: the Russian word for chicken is similar to the word for smoke.

We don't know a lot of folklore in the Netherlands anymore. Somehow I think some more of it would help us along the way.
10.11.2016